Accepting change is often painful. Unfortunately, many people who face personal, social, or professional changes react by attempting to control the situation, digging in their heels and trying, against all odds, to keep the people, places, and things around them from changing at all. Far from stopping change, however, this impulse to control only makes the transition more stressful, causing emotional, physical, and spiritual burnout without accomplishing the desired results.
Control is a deeply human thing to strive for, and nearly all of us spend our whole lives trying to control everything and everyone around us, from our partner's behavior to our social status or our appearance. Lately, I've spent a lot of time and energy trying to control that last item because, simply put, I'm getting older, and my hair is turning gray.
In past years, I've successfully colored the odd silver hair or gray patch, but this past year has gotten tougher! Every month, I applied color to the regrowth, but after only a week or so, the dye washed out and the gray showed through. It was infuriating, until I realized something:
Maybe I needed to stop trying to control my gray hair, and go with the flow.
Maybe it was time to stop fighting the change and embrace it instead—to accept and honor the fact that beauty matures. For the first time, I was ready to set my frustration free and let my hair grow out whatever color it wanted to be.
After months of consultations with colorists all over the NYC area, I had a plan for my transition (one that didn't involve the "salt and pepper" look or chopping off my long locks). I decided on the ombre technique, which would allow my naturally graying roots to blend into gorgeous blonde highlights on the ends.
Gabby, the colorist I finally decided to trust, was full of confidence, unlike me. In fact, the night before my first appointment, I woke up at 2 am in a panic, terrified of changing anything about my hair. All of my resolve and happy thoughts about "accepting mature beauty" had dissolved into a puddle of sweat on my pillowcase.
What on earth was going on?
Lying in bed, fighting waves of panic and ferocious control freak impulses, I tried my best to work through my feelings. I honored my emotions and gave myself space to think. Soon, I began to understand that I was making a major personal change and that my fear was totally normal.
In the process of deciding to embrace my natural gray hair, I reached out to women and professional hair stylists to get their opinions about hair and why it carries so much emotional baggage.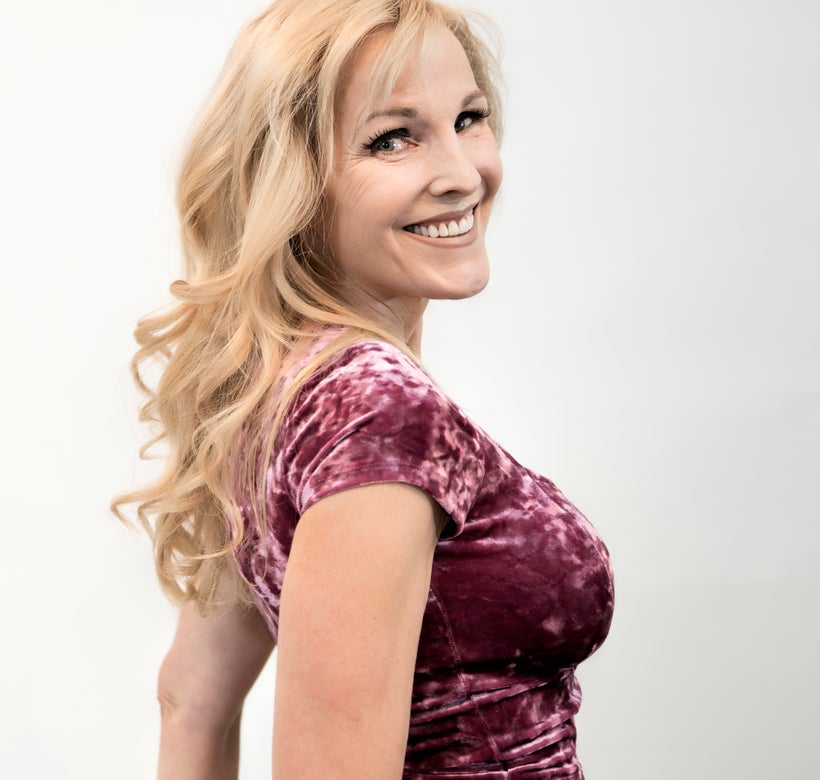 Marc Mena, an international freelance celebrity and editorial stylist, and master stylist in NYC at the Warren-Tricomi Salon, whose clients include Eva Longoria, Katie Lee, and Ann Margret, suggested that a hairstyle is like a "security blanket." He explained, "It's like when you find that great pair of jeans [and] you keep buying them over and over because they fit well and you know they will look good." Dr. Aditi G. Jha, MD and lead physician at justdoc.com, took this idea to the next level, pointing out that hair contains "a lot of genetic information" and that, when you think of someone's appearance, "your brain automatically registers the hair as one of the key data points in the photographic memory." If that's true, then it makes perfect sense that changing my hairstyle—letting go of a piece of my emotional and social identity—would be frightening.
However, taking the time to sort through all of the emotions connected to hair and appearance in general can turn those fearful feelings upside-down. According to Carol Tuttle, speaker, author, and founder of Dressing Your Truth, "Creating a hairstyle that honors our inner and outer beauty adds to our confidence as a woman, instead of making us feel vulnerable and off-balance." In that case, it's all a matter of perspective and emotional readiness.
The morning after my late-night hair freakout, I showed up at the Hilights Salon to start the first 7½ hour (Yes, you read that correctly!) transformation process. As Gabby worked, I thought about the strong connection that many women feel between their hair and their identity—how changing our hair often feels like changing ourselves. I expected to feel nervous, but sitting in that chair, listening to Gabby's snipping scissors and crinkling foil squares, all I could think of were the words of Alicia Sanchez, a designer, author of "Dear God, Are we There Yet" and one of the women I'd interviewed. She said:
"Remember, it's just hair. Hair doesn't define you."
Her words were a simple truth at the end of an emotionally complicated journey, but the journey was what allowed me to understand the truth at all.
In order to move forward with my hair transformation, I had to let go of my impulse to control every aspect of my life and ask myself: Is my resistance to this change coming from a real danger, or is it just fear of the unknown?
As the hours passed at the salon, I realized without a doubt that my anxiety was just fear of change, and knowing that made me feel braver. In addition, I was pleased that I had worked through my feelings so intentionally, staying curious, respecting myself, and figuring out what I really wanted.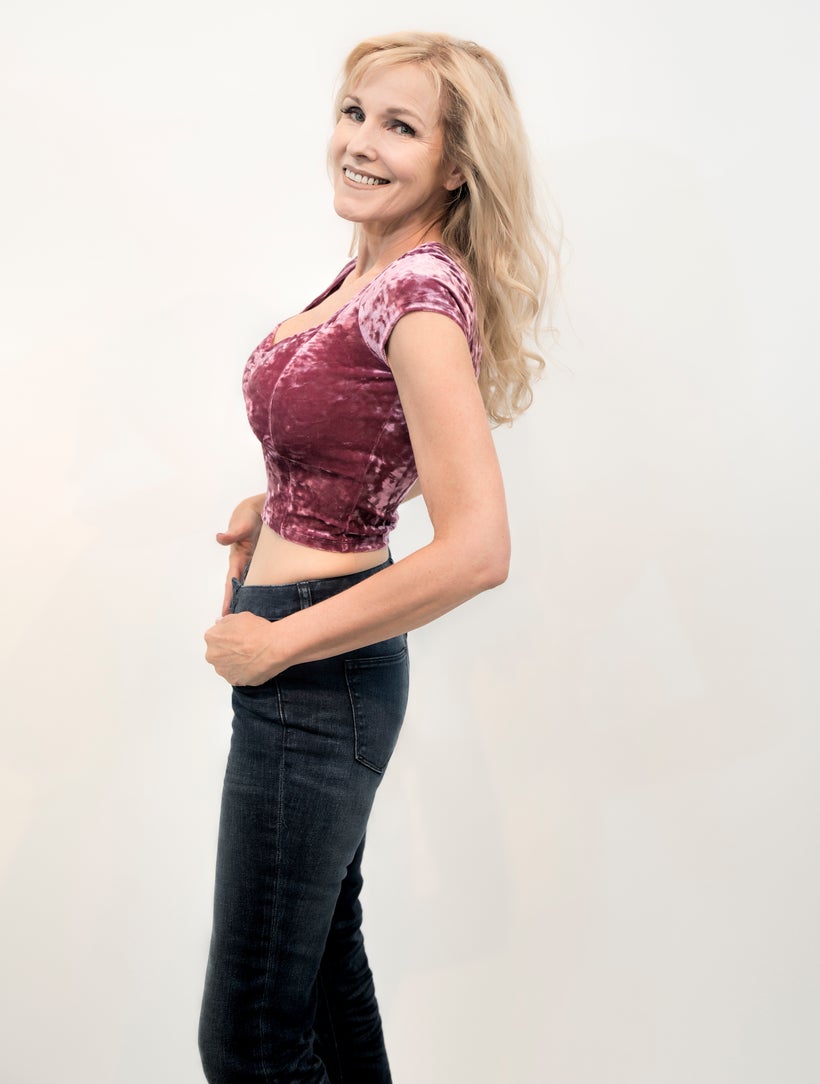 When Gabby finally spun my chair around to face the mirror, I looked the unknown straight in the face—my face, framed by beautiful silver hair that waved gently into soft blond ends. I loved it, but most importantly, I felt happy and at ease with the woman in the mirror: She was beautiful, she was confident, and she looked like the type of woman who, in the future, wouldn't worry so much about controlling every little thing in her life.