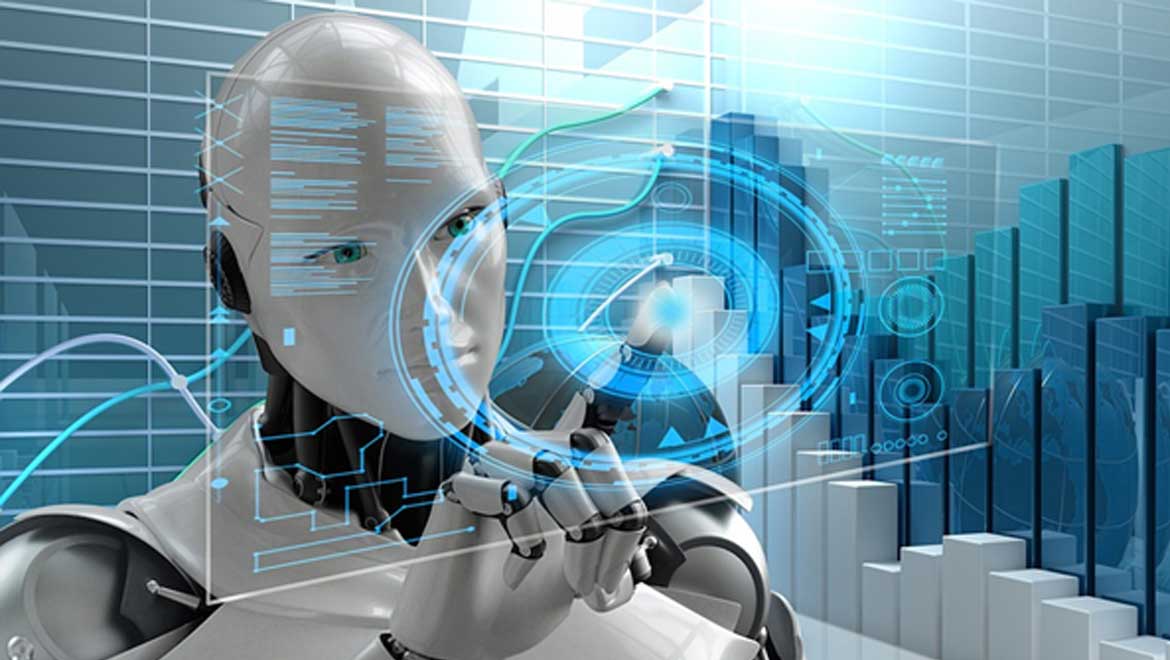 Can a machine think the way you do?
You might not believe, but to a certain extent, it can do. However, the sky is the limit. Simply say, you can achieve anything that you really dream of. If you talk about artificial intelligence, scientists have developed various algorithms to support IT services and their communication. These algorithms provide machines with a lens that let them discover and identify the real-world objects, as a human does.
Are you wondering to know how it happens?
Well, its credit goes to an impressive and interactive concept, viz. Visual Learning.
Visual Learning:
Visual learning is, indeed, a way of visualizing any concept for its better understanding. If you look into the Facebook Analytics to catch customer insight, it just takes a wink to understand traffic and your FB page's performance. The pie and the line charts along with tabular lists showcase its crystal clear image.
Likewise, machines need a strong IT support to understand what we convey to it. The naïve ones might have a thought somewhere in any corner of their mind that it could automatically learn & do logical reasoning. Even, speech recognition, as happens via Google Assistant, can be its own magic.
But, the reality is contra. However, computer vision does it like a piece of pie.
Computer Vision:
The computer vision is what penetrates a high level of understanding of digital images and videos in the machine. One or two decades ago, it might not be as capable and powerful at that time as it's today. Presently, they are evolved to perform according to a specific task. It means if you command Google Duplex to fix an appointment with the client, it could do in a minute. But, if you ask it to solve a puzzle, it won't be able to do so because its artificial intelligence is not programmed in that way. A human mind instinctively counters such kind of challenges like a walkover. 
Is artificial intelligence able to mimic human behavior?
1. Restricted Answerability:
It's not a difficult question to answer. There are many apps and software that may recognize that it's you on matching your biometric impressions. At the same time, they fail to deem you if it is provided with a cue (that are preset in the algorithms). It implies that the machine intelligence is limited. It needs a mentor to train it through a set of situation-based programmes. Developers are burning the midnight oil to train it like a child. As the child needs environment and human interaction, the machines are also treated likewise. Since they are senseless, the developers codify for inserting that sense via well-defined programs.
2. Machines need masters:
It's the biggest downside that the lifeless machines are out of senses. This is why it won't respond and perform, as you and I do. As aforesaid, they need guidance and proper training. To make it possible, the computer vision is getting evolved. The developers are making it adaptable to instinctive or critical thinking on their own.  They need to develop a common- sense model.
How does artificial intelligence help a machine to recognize an object?
Are you thinking how it is possible?
The journal PNAS has its answer. The computer version system synthesizes images into bits, namely "viewlets". As a kid attempts to put the bits of pictures together, it also follows the same way. Its intelligence puts those viewlets together so that it could form a meaningful image.
Subsequently, it looks at other nearby objects. The browsing enables it to search the relevant object corresponding to the description and identity of the primary object.  The internet plays a key role in it. It provides with a pool of images and videos. The computer vision system immerses to search the best match out there. When it sees the same type of objects, it wins.
Besides, the machine intelligence can explore the web world to find the best match while watching through many perspectives-obscured, bird's view, and zooming option. 
However, this process is in a nascent phase. You would be able to see the clone instinct of the human being in the future. But right now, it's just a dream that you definitely want to come true.